On January 17th, we celebrate Martin Luther King Jr. One way to honor this day, is to participate in the National Day of Service. Kids of all ages can help in the community! We can all make cards for a local hospital, collect food goods and clothing and take it to your local charity, or make some cookies and head down to your local fire station and thank them for all of their hard work keeping our community safe.
A great book for children to learn about Martin Luther King Jr is The Story of Martin Luther King, Jr. by Johnny Ray Moore.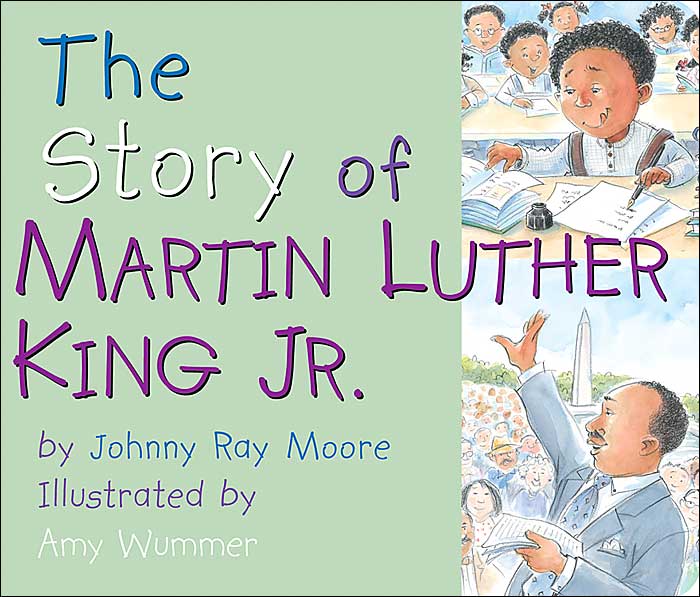 And if you are looking for something fun to do, head on down to the American History Museum! The details are listed below.
When

Monday, January 17, 2011, 10 AM – 5:30 PM

Categories

Celebrations, Kids & Families

Sponsor

American History Museum

Venue

American History Museum

Event Location

Throughout the museum

Cost

Free; first come, first served

Continues

Last day

Details

For more than 30 years, the National Museum of American History has marked the birthday of Dr. Martin Luther King Jr. by remembering his legacy, as well as the contributions of thousands of other Americans to justice and freedom during the Civil Rights movement. Join us as we examine, celebrate, and reflect on the extraordinary courage and commitment of ordinary citizens determined to make the nation a better place.

The program includes the museum's award-winning interactive play Join the Student Sit-Ins, which invites visitors to take the role of protesters during the sit-in movement that began at the Greensboro, North Carolina, Woolworth's Lunch Counter (now one of the museum's landmark objects). The words of Dr. King are brought to life in the dramatic presentation To the Mountaintop in the museum's Flag Hall. Share your thoughts on what America has achieved in providing civil rights to all and on the challenges our nation still faces during the "Lift Your Voice" program.